About Us
SearchNEasy is a Malaysia based Web Development and Website Design Company. We are one of the world's leading companies specialize in Website CMS, Ecommerce Solution, EBusiness Solution, Web Development, Web Applications, Portal Development, Booking System, Network Marketing Development, ERP, CRM, MRP, System Integration and Search Engine Optimization (SEO).

The SearchNeasy Development Team has more than 15 years of experience and extensive knowledge in SQL Database Programming, Online Database Programming, Custom Business Database Programming and Custom Enterprise Database Applications and Integration etc.

SearchNeasy is obsessed with making business processes more efficient through technology and help your business become more streamlined and efficient through enterprise application.

We have grown steadily and built a reputation for our commitment to customer service from Malaysia to Singapore, Taiwan, Australia, Hong Kong, China, Thailand, Qatar, United Kingdom, Japan, Vietnam, Indonesia and etc. We delivers innovative solutions driven by customer needs globally.
Our
Core Value
We are trustworthy and ethical values
We act with integrity and honesty
We care about our community
We build a positive team and family spirit
We give sustainably and responsibly
We encourage innovation and constantly improve
We help each other to grow
We are always exceeding expectations
Whether you're looking to increase efficiency or to simply do more with less, or you're looking for an internal system for your team or an external system for your user outside of your organization, Searchneasy strategize, develop and customized with a variety of technologies and custom craft a perfect web solution per your specific business needs.

We can revolutionise your business by building your web application to any specifications your business needs.

We provide eCommerce solutions for your new or existing business using the latest database technology.

Our Complete eBusiness Solution provide Simple, Secure, Fast and Affordable ways to merchants who want to do business online and cost effectively enter the digital economy.

We provide online store packages complete with shopping cart support that is enabled to accept worldwide payments. Merchants' Administrator Page gives you easy control over your online stock info, images, orders and prices, all in real-time.

Our user-friendly Solutions Wizard will assist you in identifying the right service for your e-business requirements.

In addition to technology and product leadership, SearchNEasy is also recognised as an innovator in the realm of Internet business. We created point-of-purchase programs and incentives that encourage our website visitors to act resulting in high visitor-to-sale conversion rates.

We led the industry in recognising potential, then creating demand for low cost do-it-yourself web design solutions.

We followed that by offering successful web template customisation services, again stimulating demand by leading the industry.

SearchNEasy Web Development Solutions bring colossal benefits to partners and customers. Our economical, high-quality solutions encourage customers to return. Our partners are proud of our products and services that ensure customer satisfaction time and time again, which offer high earning potential.

All SearchNEasy projects are accomplished within highly advanced software environments and technology bases, resulting in high quality technical support for our customers.

We are also able to offer customers and Affiliates total financial information security.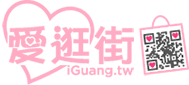 iGuang is a shopper's guide for Taiwan's largest e-Commerce sites, iGuang created interesting categories and lists of products and made shopping experience better for shoppers. iGuang was awarded "Annual Prominent Partner of Yahoo Shopping Taiwan" in 2011 and 2012




Shopneasy.com is established e-commerce portal which provide platform for Malaysian businesses to promote & sell their brands, products & services online.

As an effective e-commerce strategies, Shopneasy work together with Iguang, the biggest aggregator for affiliate Group marketing to boost Malaysian e-commerce businesses to get more traffic and sales.
Your Ultimate Gateway to the best property search which allows visitors to explore and browse details on the property listed.