Web Cart
The best E-Commerce Management System
Searchneasy.com has developed an E-Commerce Management System with a powerful platform that has everything you need to run your online business easy.
Sell your products effectively to people all over the world.Easy to manage content and orders, payment and marketing.Free upgrade web features and scripts.
The multi-store abilities which allow to manage multiple stores from one administration panel with totally separate content and setting, only one panel to manage all online stores.
Professional Storefront Design
First impressions are important and a professional looking store is critical to make customers want to buy from you. Storefront offers flexible design options, include our professional web design templates, complete store design, and easy to use interface.
Simple Text SearchingSimple Drop-Down MenuEditing and Page Layout ToolsAuto Slide BannerContent Slider BannerSlice Box Banner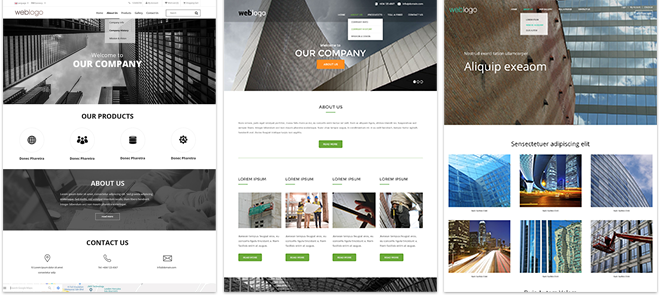 Catalog Management System
The system that provides website authoring and collaboration to create and manage website content with relative ease
Unlimited Product Categories & Sub-CategoriesProduct could be categorise based on the Manufacturers or BrandsDetailed Product DescriptionsZoom PictureCustom Meta Tags for each product pageUnlimited Product ImagesProduct Enquiry FormVirtual Products Capability enable product downloadable easilyQR CodeYoutube Embedded
Content Management System
CMS is a system used to manage the content of a web site and it allows users to create, edit and publish content from a website easily and efficiently at any time with no special technical skills are required.
Pages ManagementUnique Gallery Display Multiple Customisable Form Management Multi Customer Group Pricing
Enable to calculate the shipping fees by the pre-set charging value of the criteria, combined with the shipping method such as Weight Based or Dimension Based.
Taxation Configuration Multiple Shipping Modules
Wide Rangeof Payment Solution
Accept multiple payment of all major credit cards and merchant account through the pre-integrated payment ways of electronic payment such as PayPal. Multiple Currencies allow shoppers automatically display product price in their local currency with the pre-set conversion rate.
Accept Credit Card and PayPalAccept Bank Transfer Restrict Payment Method
For any E-Commerce platform, it is imperative to plan and implement an effective marketing strategy that will generate leads and increase sales conversions. Many different online marketing strategies that could help E-Commerce website generate sales.
Coupon Discount OfferingGift VouchersAffiliate ProgramNewsletter MarketingRSS FeedsCustomer Reward PointProduct ComparisonDiscount PromotionReview and RatingProduct Recommendation to increase sales by recommend other product or service to customerAble to set Announcement by prefer dateNotify Customer by email when product is back in stock
Search Engine Optimization
The search-engine-friendly pages with customizable title, meta and image-alt tags, pull relevant information from online catalogs, including product names and categories, and automatically place them for intuitive navigation and search engine friendliness in title, meta and image-alt tags and breadcrumbs.
SEO URL
Allows to provide a SEO URL for products with a keyword and inserts Title and Description Meta tags, use short search-engine-friendly descriptive URLs for dynamic pages.
Meta Editing
Each category has options customized header and footer, and meta tags for SEO of better describe of product especially for searching.
Google Analytics
Google Analytics allows measure website's traffic and analyze for the content, conversion, advertising, and social interactivity among many things. Essentially, the application would help to make business decisions on the progress of the website and help to determine how to improve the site to attract more customers
Provide a panel to control the store, searching order and customer data, printing invoices and receipts, payment processing modules for all major gateways, system configuration and accounts management.
Reporting for Sales, Products, Customer & AffiliatesOrder ManagementUser Account Control for System Users & Customer Users
Customers enjoy visiting websites with the cutting edge shopping features such as Compare Products, Product Reviews, Filterable Navigation and Super Search to maximize conversion rate and increase consumer loyalty.
Multi Language Content FeaturesCustomer Portal for Order History & TrackingRecent View VisitedShare to the social networkTell a FriendsGoogle Talk
Google Base
By Integrated to Google Base Service, the products content could be added to Google Merchant Centre database, the content would appear on its shopping search engine, Google Maps or even the web for potential Google online shopper to purchase the product
Facebook Apps
By integrated to Facebook app service, the platform could be displayed to the Facebook platform to adopt the online commerce. The Facebook user could direct purchase from the Facebook app service.
Mobile Version
Take advantage of the Mobile Shopping revolution by giving the customers flexibility of shopping from mobile devices. Mobile store could be up and ready-to-sell, from store pages to checkout.
Further Integration of CRMs
The platform has a great system infrastructure that allow the development of new function and system integration which collaborate with more powerful backend office such as Business Intelligence tools, CRM and ERP
Easy Administration Management
The control panel is clear and convenient, no special technical skills are required.
Fulfil Overall E-Commerce Need
EasyCart provides full function for most E-Commerce activities, one platform manages everything.
Clear Workflow and Process
Clear step by step process enhance the workflow more efficiency to manage and follow.
Better Management of Sales and Marketing
E-Commerce ultimately enhanced the Sales and Marketing, EasyCart provides more feature with Searchneasy service to turn up better performance of this activities.
View Package